If you are looking for the funniest jokes that will leave you smiling all day long, one of the platforms where you can get them is Twitter. If you follow the right people, you will be able to get the best comedy show right in front of your computer without paying a dime. The following are suggestions of the top 10 funniest people to follow on Twitter.
10. Modern Seinfeld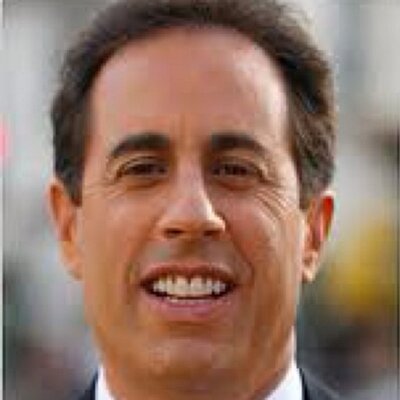 Modern Seinfield is one of the funniest people to follow on Twitter. The amusing jokes on his account will make you smile all day long. His jokes are mostly centered on characters he has named Elaine, George, Kramer and Jerry.
The following is an example of a hilarious tweet Modern Seinfeld posted on his account:
"Elaine goes nuts trying to analyze her boyfriend's one word text. "You can't send the letter K with a period! A period is too aggressive!""
9. Ken Jennings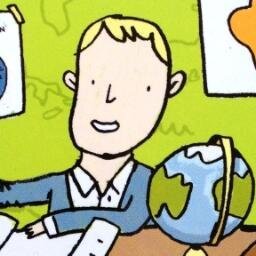 Ken Jennings is an American game show contestant as well as author. He is well known for holding the longest winning streak on Jeopardy!, which is a United States syndicated show. He has also turned out to be great on Twitter. The jokes he posts on his account will leave you with laughter the whole day. He once referred to himself as an avid comic book as well as movie geek. He has a website that includes his top 4,000 favorite movies.
The following is an example of a hilarious tweet Ken posted on his account:
"I asked my wife what women really want and she said attentive lovers. Or maybe it was "a tent of lovers." I wasn't really listening."
8. Leslie Grossman
Leslie Grossman is an American Actress that has featured on popular TV shows such as What I Like About you and Popular. She has also appeared in two movies which include Itty Bitty Titty Committee and Running With Scissors. If you are looking for something to giggle about, take a tour through her Twitter account. She happens to be positively hilarious too.
The following is an example of a hilarious tweet she posted on her account:
"I am gonna invent a shampoo and conditioner that run out at the exact same time and everyone will have to acknowledge me as their leader."
7. Josh Groban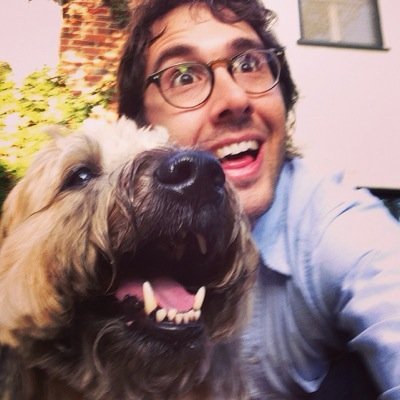 Groban is an American singer, actor, songwriter, musician as well as record producer. He studied acting but decided to pursue singing as his voice developed. But it seems like his acting did not go to waste as you can see from the posts on his Twitter account. He is always willing to make fun of himself on this platform. He also participates in plenty of Twitter conversations with other celebrities on this platform.
One of the hilarious jokes that Josh Groban posted on his twitter account sometime back is as follows:
"No. To the best of my knowledge, You Raise Me Up was not written about Viagra or Easter."
6. Ronan Farrow
If you are looking for something to cheer you up, maybe you should check out Ronan Farrow's Twitter account. He is an American activist, lawyer, journalist as well as former United States government advisor. His hilarious tweets started getting people's attention when he tweeted the following response to his mother saying that his father might be Frank Sinatra.
"Listen, we're all *possibly* Frank Sinatra's son."
You can follow him today if you want some funny political as well as entertainment satires to laugh about.
5. Adam Ellis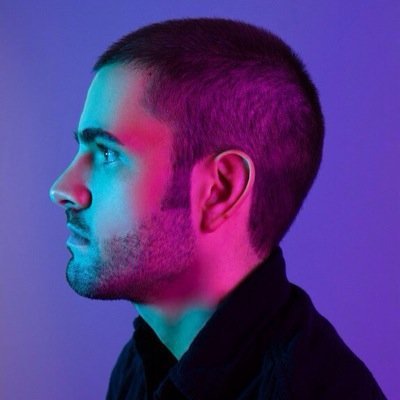 Adam Ellis is an artist and writer that runs a very funny blog known as Books of Adam. He is also a contributor at Buzzfeed. He is also well known for having a great Twitter voice. He posts updates that will definitely leave you smiling. The posts usually include adorable vines as well as photos of his cats when they are sometimes wearing tiny, hilarious hats.
One of the hilarious jokes he posted on his Twitter account was targeted at Shawn Bawn, and it was as follows:
"It's "Seen Been" or "Shawn Bawn." You can't have it both ways, Sean Bean. #greedy"
4. Billy Eichner
Billy Eichner is a renowned American comedian, writer, actor as well as TV personality. He is also the creator and executive producer of a comedy game known as Funny or Die's Billy on the Street. He is a great fan of yelling, and as a result his tweets are always capitalized. The tweets will be more fun if you imagine them in your voice.
The following is an example of a hilarious tweet that Billy Eichner left about singers:
"THERE ARE ENOUGH SINGERS NOW. WE DONT NEED TO DISCOVER ANYMORE. WE'RE ALL GOOD ON SINGERS. THANK YOU."
3. Michelle Collins
Michelle Collins is an English actress as well as TV presenter. She is best known for acting in the British soap operas, Coronation Street and East Enders. If you have not been able to see her perfect bangs on TV, you can catch up with her on her Twitter account and enjoy some of her hilarious writing.
The following is a hilarious post that Michelle Collins posted on her Twitter account sometime back referring to Adele:
"I can just hear Adele telling her friends how excited she is for the new season of Game of Frones."
2. Diablo Cody
Diablo Cody is the screenwriter behind Juno. She is also a movie producer and director. If you check out her Twitter account, you will find that she is pretty great when it comes to composing hilarious tweets that range from witty one-liners to funny anecdotes. The following is funny tweet that she posted referring to her child:
"My child shouted "This movie is a penis!" during a quiet moment in "Planes.""
1. Megan Amram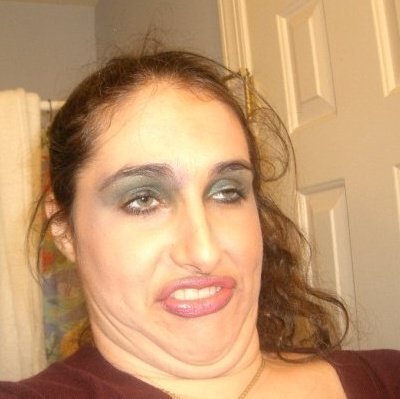 Megan Amram is an American comedian and writer. She became popular through her Twitter account for posting one-liners that make use of absurdism, subtle word play as well as dark humor. If you are not following her yet, you should check out her Twitter account if you want to cheer yourself up with some funny jokes. The following is a hilarious tweet that she posted sometime back:
"I recently adopted a highway, since I am unfortunately unable to have a biological highway"
Also Read:
Suggested Read on this Topic:
[easyazon_block add_to_cart="default" align="center" asin="B00CDUVSQ0″ cloaking="default" layout="top" localization="default" locale="US" nofollow="default" new_window="default" tag="totesome04-20″]