Twitter is currently the second most used social networking site from the only trailing all popular Face book. With the popularity of the Twitter growing day by day, not only is the average person using it, but majority of the famous athletes in all sports from all over the world have flocked to Twitter over the past few years to connect with fans, speak their minds as well as eliminate any media that may alter their words. From this wide variety, it can be a hard task to decide who to follow without necessarily overpopulating your twitter feed. While some athletes may be kind of boring, only posting what is happening with their personal lives as well as their athletic lives, some specific athletes are extremely very entertaining on Twitter, at most times making humorous and outrageous posts. Here is a list of the top 10 athletes to follow on twitter who have the ability to interact, inform and occasionally scandalize the Twittersphere.
Steve Nash
@stevenash: The outstanding basketball player from north of the border is definitely one of the smartest and most talented athletes in the world. He has taken care of his body year after year, played well on the court and also improved the game of those around him by playing to the strengths of his teammates. Self depreciation, humility and intelligence make for great Tweets and definitely Nash possesses all these traits. He is a huge soccer fan of one of the team in Canada (Vancouver Whitecaps) and his posts seem to never end.
Shaquille O'Neal
@SHAQ: Is a retired basketball player and is without a doubt the best athlete to follow on twitter. It is quite hard to describe one of the most sincere, generous and excitable athletes in the world. Suffice to say, his persona which is one that has dominate the basketball court as well as taken to movies, television and music among other avenues, has a huge following on twitter. He may even tweet the entire world to come meet him somewhere or apparently ask him for advice. Some of his famous sayings are the hilarious names he calls for himself a very funny description which as good as a reason to follow him.
Nick Swisher
@NickSwisher: Currently a player in the MLB is probably the funniest user of Twitter. He is one of the pranksters and goofballs of all times in New York Yankees. Swisher has taken his antics as well as positive spirit to Twitter, where he shares messages fans, pictures and makes the mundane a little bit interesting through adding exclamation points. He is one of those guys who have the capability of keeping the followers positive as well as cheerful. His humorous photos, motivational posts about real life as well his serious posts are just one of the reasons to why he is on this list.
Lebron James
@KingJames: You should not follow him because apparently he is the best player in the league but for the reason that he is honest and at times reckless. His hilarious tweets make the news and he is more likely to tweet something that he may quickly delete or apologize for later, quite amazing isn't it? For those who are curious about the effect of fame and money on people, he is an example of a case study in that field. What's more he is always on the spotlight during playoffs, definitely a must add on your twitter handle.
Chad Johnson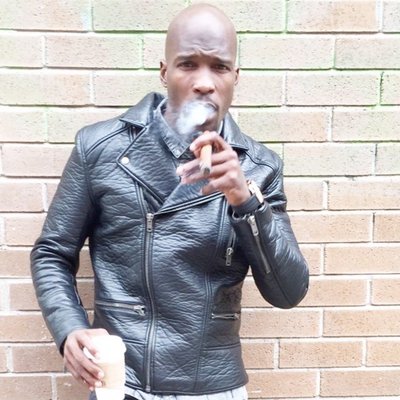 @ochocinco: As an NFL player, number 85 is always trying to be the top headline whenever he makes an appearance. Changing of his name severally is one of the many reasons why he is very popular. He even changed his name from his birth name, Chad Johnson to Chad Ochocinco because of his love for his football number but later changed it back to the original. On Twitter, he at times posts about his favorite comedy movies or things about video games such as challenging some of his followers to beat him in game of Fifa or Madden. Quite humorous!
Ian Poulter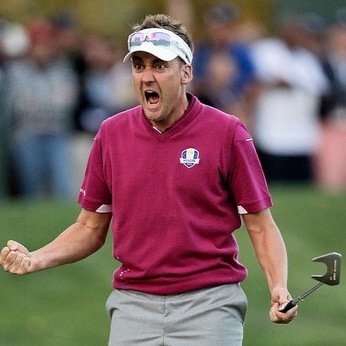 @IanJamesPoulter: In fact, golf is lucky to have a man like him. He is really talented and staying powerful to consistently compete at the major tournaments, but as if that's not enough, he has the personality to appeal to the public. Most golf stars are not as connected to the fans as Poulter is. He is humble, engaging and energetic and all that comes across on his twitter account with humorous tweets. A perfect star to follow as he loves tweeting about his family, favorite sport teams and of course his wing.
Danica Patrick
@DanicaPatrick: Absolutely fascinating woman. She has broken all barriers in the field of auto racing and gained much attention for her toughness on the track as well as her sexuality. She has made her face recognizable in not just racing but also in all of sports. She has also made appearances in photo shoots, commercials and of course driving. She is also not shy to shoe off her body and also calling out other prominent drivers and getting into scraps with other competitors. Her life is a master piece to tell and she displays her charming personality on twitter to see. Follow her!
Michael Strahan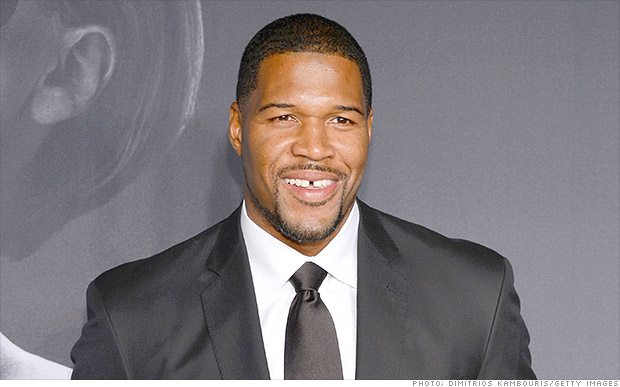 @michaelstrahan: A former NFL player, he is one of the most motivational users on Twitter. Unlike most of the people, he never posts anything hateful on his page. He has a positive thinking whether it's a funny incident that ever occurred in his life or apparently giving a shout out to a friend. His words are always inspirational which a reason enough for a must follow.
Logan Morrison
@CupOfLoMo: He is just one of the guys that gets everyone on his side using his hilarious posts. If you are that person who are always searching for those guys who speak exactly like you, with a swear word for each and every word, the Morrison is the guy to follow. Many are not like him and will never be.
Well, there are many more top athletes to follow on twitter but I suppose these are the top to best athletes a must follow on twitter. Instead of only reading quotes from athletes in articles or hear what they have to say on television, follow them on Twitter and hear straight from the athletes mouth every day.
Alexander Ovechkin
@Ovi8: He is definitely one of the top hockey players of all times. Ovie is well known as one of the earnest and easily elated athletes around. He is also humble outside the arena but insistent on the ice, playing hard while indisputably enjoying each and every moment. His tweets are simple, but most importantly unique compared to other athletes; they often employ excessive exclamation points as well as capitals, no pun intended. His excitement will blow your mind with funny English at times and his tweets are always honest.
Also Read:
Suggested Read on this Topic: