Social media sites like Facebook were initially considered to be a place where boisterous youths met to share photos and experiences. However, a drastic change in opinion and mindsets internationally concerning social media sites like Twitter has made many people to join these platforms. There has been a drastic change in content on these sites over the years and now professionals and businesses have embraced social media platforms to interact with friends, fans and followers.
Countless business people have also created a virtual space on Twitter, where they share their experiences, thoughts and feelings with other users. You can maximize the time you spend on social media by following a number of intelligent and influential business people. While it is a good idea to know what each of these "celebrities" are up to, you can greatly benefit from following some of the world's leading business people. That's why we have compiled a list of business people and leaders that you can follow on social media to increase your business knowledge. It is not possible to all business people who are active on Twitter, but we've come up with the cream of the crop to help you learn from them. Here are Top 10 Business People to Follow on Twitter.
1. Guy Kawasaki
Twitter handle: @guykawasaki
Guy Kawasaki appears on almost every list of business people to follow on Twitter. He is a successful entrepreneur, columnist, CEO of garage technology ventures and a celebrated author of a number of inspiring tweets that touch on today's business people and entrepreneurs. He is also the author of 12 books and the chief evangelist of technology giant, Apple. He is also the chief evangelist of the Canva, a Sydney based company. Follow him on Twitter and you will not be disappointed.
2. Jonah Berger
Twitter handle: @j1berger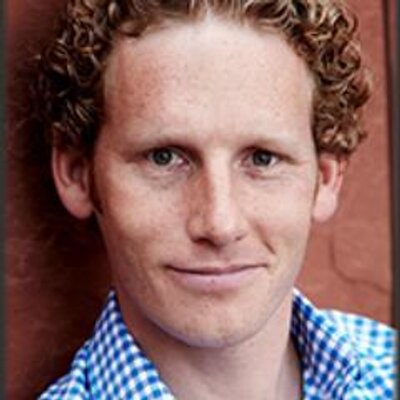 Jonah Berger is the New York Times bestselling author of "Contagious: Why Things Catch On, which details why some products and ideals go viral as others stagnate. His book was a huge success and since its release, Berger has gone on to become a major phenomenon on Twitter and other social media circles.
3. Sir Richard Branson
Twitter handle: @richardbranson
Richard bran son – the guy behind the virgin group of companies and one of the world's richest men offers great insight and he regularly tweets with a focus on fellow business people. After nearly three decades of overly successful entrepreneurship, Richard is someone who could effortlessly spend the rest of his life relaxing on his private paradise, Necker Island. Instead, he constantly uses Twitter to interact with his followers, numbering over three million and his resources to help resolve global problems such as global warming and HIV/AIDS. He also uses Twitter to share his personal thoughts and feelings as well as to comment on various social aspects such as our reliance on technology. In addition, Branson spruces up his tweets with humor.
4. Arianna Huffington
Twitter handle: @ariannahuff
Arianna Huffington is one of the most powerful women in the media industry. Huffington tweets frequently to comment on global and social issues. She is intelligent and opinionated. She aims to motivate and uses social media to interact with her followers through personal anecdotes. She frequently posts tips for business success on her timeline and if you are lucky, you will receive personalized tips from her. She is a good example of how bloggers can turn their passion into a multi-billion dollar venture.
5. Peter Shankman
Twitter handle: @petershankman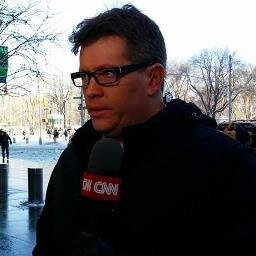 He believes that anyone has the potential to be better. Whether it's the business owner who needs to encourage his employees to enhance productivity, the marketing manager who is exploring ways to penetrate new markets or the small business owner who is looking for ways to improve sales and profit margins, Peter aims to help individuals, businesses and organizations to be better organized and earn more in their field. Peter's friendly approach has earned him a great fan base. His tweets tend to send a thought-provoking message or a helpful piece of information, which often elicits a response. In fact, in 2011, peter authored a tweet, which was rated one of the best tweets of the year.
6. Liz Strauss
Twitter handle: @LizStrauss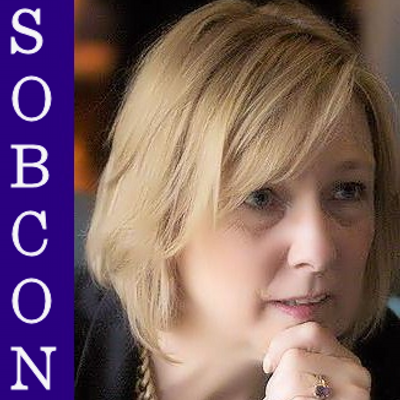 Liz is the founder of SOBcon, a major business conference and is a renowned social media strategist and also one of the most prolific and opinionated bloggers on the World Wide Web. She is one of the most influential business people that you should follow on Twitter. She gives advice on how to grow your business and inspires others. How influence amongst the women entrepreneurs keeps on growing.
7. Tara Hunt
Twitter handle: @missrogue
Tara Hunt is a leading specialist in entrepreneurship, ecommerce and inspires women in the tech world. She is also the Chief Executive of Buyosphere. Through her Twitter timeline, Hunt shares social media, marketing and business tips lazed with personal anecdotes. She is a founder of an online marketing startup and a renowned force in the online community.
8. Marie Forleo
Twitter handle: @marieforleo
Mario Forleo is one of the most respective social marketing forces in the online community. She is business-savvy and highly opinionated. Oprah once described the founder of B-school a thoughtful business leader of the next generation. In fact, since she started her business training practice more than ten years ago, she has seen her business grow into a multibillion dollar empire. She aims to inspire personal development for women, but male entrepreneurs can also learn a lot from her cheerful insights into business success.
9. Deepak Chopra
Twitter handle: @deepakchopra
Many people consider Deepak Chopra to be today's primary spiritual leader. The Indian author and alternative medicine practitioner believes that everyone can achieve their goals via spirituality. He often tweets inspirational anecdotes and uses his Twitter timeline to interact with his followers. Being a smart businessman himself. Deepak partnered with Virgin Founder Richard Branson to create virgin comics. He has served in the board of Men's Warehouse, Inc since 2005. Deepak uses the 140-word space to provide insightful business lessons to his followers.
10. . Rachel Botsman
Twitter handle: @rachelbotsman
Rachel became popular in the world of business after her TED tutorial on Collaborative Consumption. The idea is gaining leverage in today's world and his concept is widely accepted by industry experts. The social trendsetter is a key advocate for collaboration. Rachel believes that through collaborative innovations, we can grow businesses, transform the public sectors and our lives, in general.
Also Read:
Suggested Read on this Topic: