Twitter is one of the fastest growing social media sites and nowadays, it seems like every other person is using the platform to promote their products, connect with their followers and keep them informed about what they are up to. The distance seems to be getting shorter and people can interact with almost anyone, no matter their status in the society. Twitter continues to play a major role in sealing the communication gaps around the world and it is a source of information for individuals.
Most of the celebrities, athletes, journalists, lawyers and entrepreneurs are also on Twitter and their followers can have constructive interactions with them via tweets. These days, there are many remarkable entrepreneurs sharing their experiences via Twitter. That's why we've compiled this list of great entrepreneurs to follow to help you explore and interact with them.
It is impossible to list them all, but we have selected the top ten entrepreneurs that clearly define the entrepreneurial world. Some are social entrepreneurs, others are developers. Some have built great businesses while others have several achievements under their belts. However, all the people listed here have the desire and passion for entrepreneurship and will offer great perspectives to every aspiring entrepreneur who decides to follow them on Twitter. Without further ado, here are top 10 entrepreneurs to follow on Twitter:
10. Melinda Emerson
Forbes ranked Melinda Emerson as the most influential female entrepreneur. She is also internationally known by her handle "@SmallBizLady". She also runs a popular blog known as Succeed As Your Own Boss. Melinda is also an accomplished author who loves tweeting about what's happening in her world. Follow her for inspirational advice, blog updates, encouraging talks and any other unique topics on Twitter. She is also the host of a weekly Twitter chat known as #SmallBizChat, which aims at giving helpful advice on small businesses.
9. Mark Suster
(@msuster)
Mark is a successful entrepreneur and VC and he runs a blog called Both Sides of The Table. He is an active Twitter user and there is a lot of informative content in his tweets. He offers practical advice and you will love the reader comments that accompany his regular blog posts. Be sure to go through them all the time, as that's where you can get great wisdom from.
8. Gary Vaynerchuk
(@garyvee)
Very few celebrities can find the time to reply to every other person that tweets them. Gary Vaynerchuk, an accomplished entrepreneur has almost a million followers but still finds time to interact with everyone who connects with him. It is very rare and motivating to find an entrepreneur like that on social media. Gary runs a social media branding agency and is the co-owner of a wine retail outlet. He is a proven investor and consultant in the world of small businesses.
7. Randi Zuckerberg
Randi Zuckerberg is a successful entrepreneur. She has served as spokesman and Director of Market Development at Facebook Inc. She is an elder sister to the company's founder and CEO Mark Zuckerberg. Randi is one of the most celebrated femal entrepreneurs in the wolrd today and has built a great repuaton via Twitter as she boasts more than a million followers. She owns a media company and is an active Twitter user, often tweeting about a range of issues bordering on entrepreneurship.
6. Martin Zwilling
Martin Zwilling covers a range of issues about the various sides of starting a business from scratch. All his tweets contain practical tips that you can execute today to enable you succeed in the competitive business world and he is willing to respond to all of your queries on Twitter.
5. Martin Varsavsky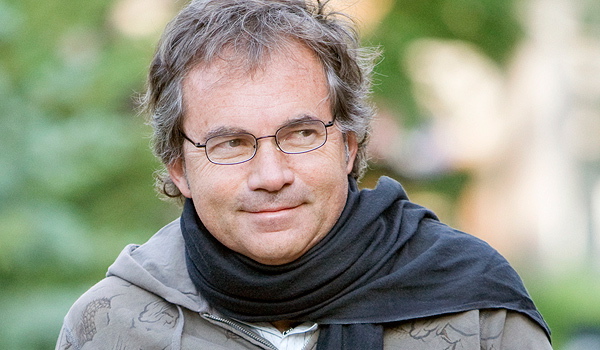 Martin Varsavsky is an accomplished technology entrepreneur, investor and a senior lecturer at Columbia University. His posts about his entrepreneurship journey in two international languages: English and Spanish.
4. Anita Campbell
Anita Campbell is known for being a motivational speaker and is the founder and CEO of Small Business Trends. Considered to be one of the best small business specialists, Campbell has been featured by some of the most popular publications in the world, including Forbes, WSJ and The New York Times. The Forbes magazine twice recognized her website terming it the best of the web, as far as small business blogs are concerned. It is a must-visit blog, if you are an aspiring entrepreneur and are planning to start a business or already own one. When you follow her on Twitter, you can expect to read about her interest in entrepreneurship as she tweets a lot about what is happening in the industry.
3. Guy Kawasaki
Guy Kawasaki is a successful author, entrepreneur and motivational speaker. Guy Kawasaki's tweets range from business issues to weird topics. He runs a personal blog where he posts his diverse interests and he often links hit on his Twitter account. He is unique, witty and a great speaker. And you need to follow the man who helped with the launch of the special Macintosh. He has also written a handbook The Art of the Start: The Time-Tested, Battle-Hardened Guide for Anyone Starting Anything, which is designed to be read fast and absorbed gradually if you are considering starting your own business from a simple idea. His Twitter account is a reflection of his many interests as he tweets about thing from various sectors. He is also the founder of the popular website, AllTop.com.
2. Jack Dorsey
Twitter Founder and Square CEO Jack Dorsey is an inspirational creator, who believes one can start small and still make it. Following the success of Twitter, Jack founded Square , with ten employees only. Today, Square is a multibillion dollar company. However, Twitter was his first major breakthrough and his main focus was development of its uptime as opposed to profits.
1. Richard Branson
Richard Branson is the founder and CEO of virgin group. You should definitely follow him because he is the real reflection of color in the business world, particularly in a competitive industry like airlines. Then again, it is very rare to find people who are familiar with creating and developing brands like Richard. He has established hundreds of companies and he talks a lot about starting businesses and what you can do to become a successful entrepreneur in the real world.
Also Read:
Suggested Read on this Topic:
[easyazon_block add_to_cart="default" align="center" asin="B00CDUVSQ0″ cloaking="default" layout="top" localization="default" locale="US" nofollow="default" new_window="default" tag="totesome04-20″]