Young, tall, handsome and intelligent are just but a few reasons why many people choose to envy the lives of leading male models today and follow them on social media sites such as Instagram. Some say that they even get inspirations to hit the gym, dress better, indulge in a selfie, or maybe adopt a bulldog. Well, if you want to keep in touch with these celebs, below are top 10 hot male models to follow on Instagram and tear your eyes with their perfect abs, hair not to mention fashion insights.
#1: Sean O'Pry
http://instagram.com/seanopry55
A native of Kennesaw, Georgia, this model was named Forbes 2013 top earning besides being featured in a number of music videos such as Girl Gone. He enjoys a massive following on his Instagram page, with over 39,000 followers. He was picked by a modeling agency at a young age after a recruiter discovered his prom photos he posted on MySpace. Despite scoring the jackpot in the male modeling world, Sean O'Pry is still tastefully humble.
#2: Sung Jin Park
http://instagram.com/teriyakipapi
He has over 20,000 followers on his Instagram page and many loves the way he dresses and presents himself. Park loves fashion and mostly prefers adorning in street style. He also has unfiltered sense of humor, something that can be clearly seen from the pictures he posts on his Instagram page. If you love swag and looks then Sung is the model to follow.
#3: Rob Evans
http://instagram.com/robjamesevans/
Perhaps you know him as one of the judges on the American Next Top Model show. Rob is definitely one of the top male models worth noting. People say that he is fashion conscious and dresses to impress. He was selected to be part of the Moshino Spring 2015 meanswear runway. He is the model to follow if you want to get some fashion insights or just love to see some great abs or looks.
#4: Matt Hitt
http://instagram.com/mattxhitt
Matt Hitt from South Wales enjoys a huge following on his Instagram page. He is cool, fashion conscious and humble. He is the frontman for a brand known as the Drowners. Matt has also been featured on a number of magazines and participated in several modeling contests. You can join the over 20,000 followers on his Instagram page and get some fashion inspirations.
#5: Edward Wilding
http://instagram.com/edward_wilding
This Manchester-born model has a winning sense of humor in addition to his wild good looks. To get enough proof you can follow him on Instagram and witness his cheeky Instagram captions. He has being involved in a number of events and shows, from Karl Lagerfeld's pre-fall Dallas rodeo for channel to Dior Homme's spring Campaign. When it comes to fashion, Edward has that rare mix of fit-meets fashion that will blow you away.
#6: Garrett Neff
He has been featured as one of the male models for Calvin Klein. What people love most about Garrett is his great looks, especially his hair make up and his style when it comes to dressing. If you ask any of his over 20,000 followers on Instagram they will tell you that his sheer grooming perfection is one of the traits they love about him. He looks great when his hair is slicked up, messed up or even under a hat. He is one of those models that will inspire you to embrace the latest trends in the fashion industry
#7: Joe Collier
http://instagram.com/joecollier92
Joe is a new arrival in the men's modeling world but he's already taking the industry by storm. In just a single year, has enjoyed booking from top designers and campaigns. He was one of the models being featured at the Topman and Armani Ezcange campaing, and the famous spring 2015 menswear show. He has also appeared for Balmain, Bottega Veneta, Dolce & Gabbana, and Fendi.
#8:Arthur Kulkov
http://instagram.com/arthurkulkov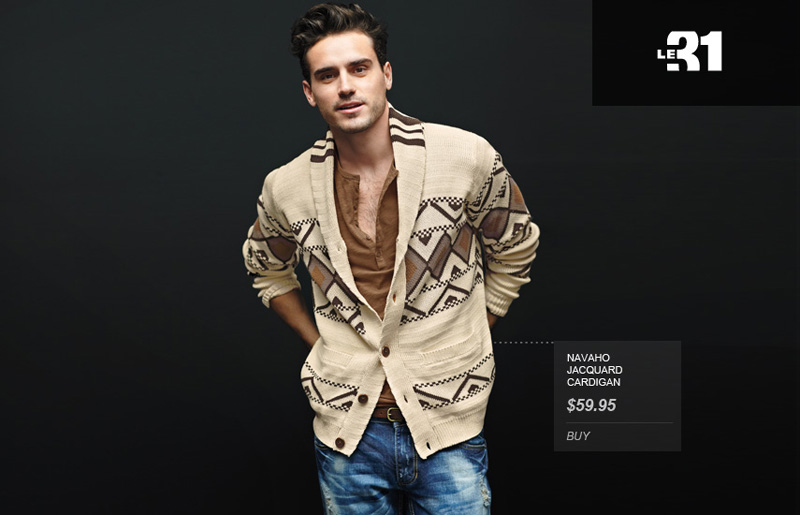 This Siberian-born model has traveled to almost every part of Europe and the US to take part in modeling events. He has in the past scored the cover of the famous magazine known as Details along with other notable male models such as Noah Mills and Sean O'Pry. On his Instagram pages, you won't fail to notice laughable captions and some few gratuitous selfies. He also posts pictures of his enviable shoe collection and several videos showing his muscle-building workout routine.
#9: Miles Langford
http://instagram.com/mileslangford
Just as his Instagram profile page says, Bad Boy #1,' Miles is known to be a master doodler, with his new ideas for tattoos. He is one of those models that will actually tempt you to go for a full-sleeve when it comes to tattoos. He has been involved in several modeling event's, all which he has come out successful and more appreciated. From his posts on Istaram, Langford is seen to love pets, something which his massive number of followers agree shows his soft side. If you love fashion and the mentality of work-hard-play hard, then this is the male model to follow.
#10: Alex Cunha
http://instagram.com/alexxxcunha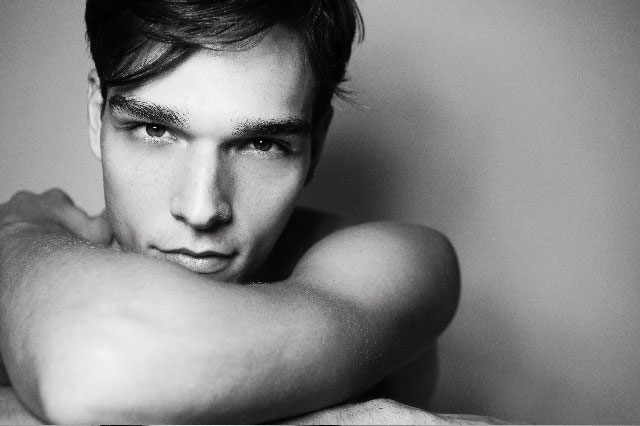 This 25-year old Brazilian model enjoys close to 10,000 followers on his Instagram page. Although he says that he loves spending an ungodly amount of time with no tops on but just in his underwear, Alex still make people envy the model life. He doesn't stop posting sunny travel snaps and some behind-the scenes shots. He loves having a good time with his friends and posts every bit of the moments on his Instagram page. You will just love his fashion style, looks and his sense of humor, all portrayed at the many photos he posts on his page.
For those who love keeping in touch with their favorite male models, Instagram will definitely prove to be a great medium to do so. It offers a platform where everyone can post photos and enjoy a massive following. Well, these are some of the top 10 hot male models you can follow on instagram today and enjoy the view of every picture they post. All of them have great, hot looks and fit bodies that can give you inspirations to hit your gym every morning. If you are a lover of fashion you will also get some insights on what to adorn in, whether it's during summer or winter.
Also Read:
Suggested Read on this Topic: