Twitter has become a very powerful tool for many people across the globe which can be used to drive lots of news across even though it is generally constrained to 140 characters at a time. For those keen on keeping a close tab on the happenings around the tech world, Twitter does provide a rich source of current information to those who know who to follow and what is trending. Below is a brief look at the top 10 tech people to follow on twitter and what they will most likely be discussing at any given time. They include but are not limited to the following;
Om Malik
Handle: @om
He is a venture partner at True Ventures and is the founder of GigaOM. In the tech blogging scene, this guy is some sort of royalty in the tech blogging scene. He is one of the most objective and even handed analysts you will come across in the social media spectrum. He is at ease dissecting any facet of technology appearing in the day's news and also provides some firsthand insights on many topics. He does break a few stories of his own too once in a while. He has over 1.4 million followers on Twitter.
Kara Swisher
Handle: @karaswisher
She is the Co-CEO, Revere Digital, Co-Executive Editor Re/Code and the Co-executive Producer, the Code Conference. She is constantly providing breaking news concerning almost all tech companies. Even more shocking though is the level of accuracy most if not all of her breaking stories have. Her articles which appear on their site www.recode.net are up to date, well researched and covering some of the most interesting topics in the technology world. She is quite objective in her writings and analysis and a very good writer to boot. She is worth your time on Twitter and has over 972,000 followers.
Steve Case
Handle: @SteveCase
He is the co-founder of AOL and is currently the chairman of Case Foundation and Revolution. Apart from the nuggets of wisdom which he frequently doles out to his followers, he does tweet out some very interesting tech news which would otherwise go unnoticed to the casual observer. He is always up to date and always tries to take a non-partisan approach to issues. When you take into consideration all that he has achieved over the years, this is one guy worth listening too and following in cyberspace. He has over 677,000 followers.
Paul Graham
Handle: @paulg
He is without doubt one of the most important people in the technology arena. He is a programmer par excellence and is one of the leading lights in the Lisp language. He is the creator Viaweb which he sold to Yahoo and became Yahoo! Store. He is the co-founder of Y Combinator, the seed capital firm that rarely gets it wrong. He is always tweeting about what he is thinking and what he thinks about the industry. He does also give some tips on the new dialect of Lisp called the "Arc" that he is currently working on. He is also a gifted essayist who lets out his thoughts to the masses once in a while. He has over 188,000 followers.
MG Siegler
Handle: @parislemon
He is a partner at Google Ventures and is one of the most outspoken and vocal bloggers you will ever come across. Though not very opinionated, he does have an opinion on virtually everything and anything in the technology sector. As he states, before becoming a full time VC he was a blogger. Even though he is quite combative in his approach, he does come out as a very intelligent individual who is very influential and always ready and willing to play the devil's advocate on many issues. He is a very interesting person to follow on tweeter and has over 151,000 followers
Harry McCracken
Handle: @harrymccracken
He is the founder of one of the most popular technology blog site on the net called the Technologizer (www.technologizer.com ). His blog talks about anything that's technology, from news to reviews and anything therein between, he always writes stuff that make for an interesting read. Even though most of the posts are written by McCracken himself, he does have a fair dose of articles from other writers and bloggers too. He is a good and reliable source of tech information and for this reason; he is more of an analyst and presenter rather than a news breaker. He has almost 78,000 followers on Twitter.
David Lee
Handle : @davidlee
David Lee is a big time angel investor who runs the world renowned SV Angel investment team, which is reputed as being one of the best early stage investment firms. He is consistently giving out valuable tips on how to attract an angel investor and the kind of ventures they are keen on investing in. He comes out as very humble, down to earth and helpful. His tips are bound to be very helpful for anyone keen on starting out a technology based business. He has over 38,800 followers on Twitter.
Paul Haddad
Handle: @tapbot_paul
If you have ever used Tweetbot, then this is the leader of Tapbot; the company that's developed the app. He has a very dry wit and never shies away from sharing it with his followers. For obvious reasons, he is mostly talking about app developments and what is new in that particular sector. With the huge growth in the app arena, his insights are quite helpful as he is without doubt one of the top players in that market segment. Fortunately though, he doesn't solely talk about Tweetbot, his conversations are quite diverse and interesting even if they tend to be more inclined towards app development. He has over 34,000 followers
Julia Boorstin
Handle: @JBoorstin
She is a journalist with the CNBC, working as Media and Entertainment reporter. This Princeton University graduate does cover media with a special focus on the intersection of technology and media. Since she has access to lots of information which all can't be reported at CNBC, she always has a stream of highly factual data and information on the tech and media world. Her commentaries are also quite insightful and because she deals with a wide range of issues at any given time, her tweets and other writings are quite interesting and relatively objective. She has over 22,000 followers.
Eric Jackson
Handle: @ericjackson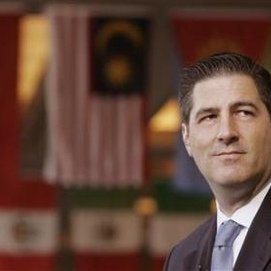 He is one individual who basically has his money running on his tweets. He is the founder of Iron Capital, a leading hedge fund company which has at one time or the other invested in a large number of the blue chip companies at Silicon Valley. Even though he tends to talk more about tech companies where he has an investment interest in such as Yahoo, he still comes out as very insightful and eager to share out his experiences and thoughts about the technology sector. He has over 19,300 followers on twitter.
Also Read:
Suggested Read on this Topic: