Internet usage has been on the rise in the recent past. This has actualized the adage "world is a global village" as prominent and influential people all over the world are able to share their ideas through twitter. Twitter is a social media platform that is very crucial while doing online marketing as it increases website traffic which will translate to improved ranking of that website. In addition to marketing, twitter has been utilized by politicians as well as prominent businessmen and musicians to connect with their fans. Though it has a restriction of 140 characters, it is a very powerful tool. Below is a list top 10 popular people to follow on twitter;
KATY PERRY
She enjoys a massive following standing at 57,493,683 followers. She is a pop musician though she started off as a gospel musician. Actually, her father was a pastor which may have influenced her line of music. Her gospel album failed terribly. She joined Capital Music Group in 2007 where she earned her stage name Katy Perry. She released her single "Ur So Gay" in November 2007. It didn't do so well though it received a lot of appreciation online. Her second single "I kissed a girl" in 2008 brought her in the limelight as it scooped top spots in international charts. This created a big fans base for her. She has also featured in a number of series like the American Idol, Sesame Street, How I met your mother and The Simpsons. Her appearances as a judge in 7th Series of "The X Factor" also gave her a number of followers. Some also follow her to learn her style of dressing which has made her appear in FHM Magazine's list of sexiest women.
JUSTIN BIEBER
Born on March 1st 1994, Justin enjoys an extensive following hitting 54,912,243 followers. He was raised by a single mother and perfected playing musical instruments at a very tender age. Though he never thought of becoming a musician, he participated in a singing competition where his star was noted. Her mother assisted him to upload his videos on YouTube. These video got the attention of his manager Scooter Braun of So So Def Recordings who signed him for a recording. Bieber release single "One Time" in 2009 and has successfully released others singles which has made it to top positions in international charts. This massive following is attributable to his singing prowess and dexterity while handling musical instruments
BARACK OBAMA
Being the first African American President of USA, Obama enjoys massive following on twitter. Currently he has 47,054,968 followers. He has an amazing childhood history having born in Honolulu to Ann Durham and a Kenyan national Barack Obama Sr. His dad separated with his mother and later his mum got remarried. He spent most of his life with his grandmother who passed on two years before he was elected as USA president. One of his peculiarities that give him a lot of followers is his oratorical skills. He also won Illinois senatorial bid in 2004 by a wide margin on a democratic party. He is also a prolific writer which landed him the honor of being the first American editor at Havard University. He also authored "Dream from my Father: A story of Race and Inheritance" Following him you will learn his political ideologies.
JUSTIN TIMBERLAKE
He is a musician with a great following. He started his career on The New Mickey Mouse Club. He later joined a pop group but later went solo and his singles hit international charts. This threw him to celebrity limelight and he now enjoys a great following exceeding thirty five million. It is important to note that he is also an actor and he was the star in Alpha Dog of 2006.
TAYLOR SWIFT
He has 44,268,192 followers. She is a musician who has struggled to rise in the industry. She suffered rejection and was jeered when she entered the industry but with perseverance and unconditional support form Kirk Cremer, she finally made it. She recorded her single with Scott Borchetta which did well on international charts. She is among the most followed musical artists
CRISTIANO RONALDO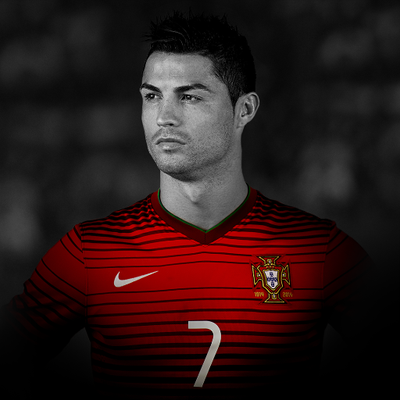 He is a professional footballer who plays as a forward and has 30,035,885 followers. Though relatively young, he has made many appearances for his team and his Portugal national team and scored impressively. His current team is Real Madrid and previous club was Manchester United.
OPRAH WINFREY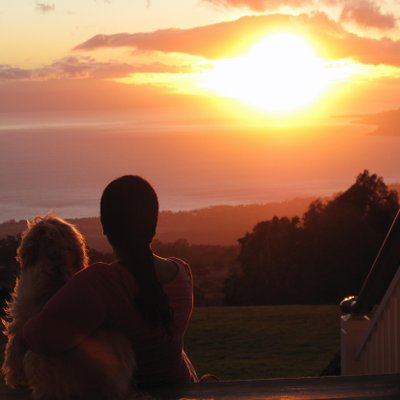 She is an incredibly an inspirational woman. She has 25,390,422 followers on Twitter. Despite the fact that she was sexually abused by some of her mother's male friends and relatives, she later become the most influential TV Talk show host, a producer and an entrepreneur. He past motivates many of her followers. Her talk show was popular internationally which gave her a very wide audience. She ended her talk show in 2011 and formed her own company "The Oprah Winfrey Network" which she owns jointly with Discovery Communications. Her presence in the media has enabled her to get massive following.
BILL GATES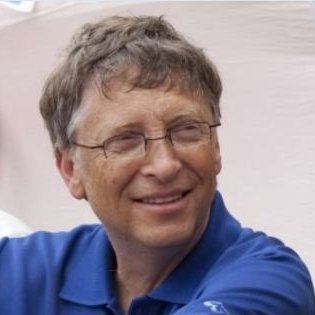 He is the Microsoft founder and has more than 17 million followers on twitter. His story is incredibly inspirational. From his childhood he displayed some unique characters as he was exceptionally intelligent and competitive. Though his dad was a lawyer, he took a different line of specialization. His success in Microsoft has earned him a lot of followers.
JIMMY FALLON
He is a TV talk show host and a comedian. He started his career while still in high school. He landed his dream job in 1998 and currently he is the host of The Tonight Show. He enjoys a following exceeding fifteen million due to his informative talk shows.
TYRA BANKS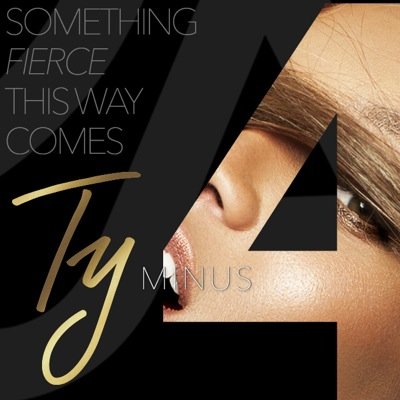 She is a super model with a following which exceeds eleven million. She is also a TV talk show host where she has worked for two successful talk shows simultaneously. Her achievement both as a model and as a talk show host has given her a lot of exposure and impacted on lives of very many people. This has gained her a lot of followers
It is an open secret that twitter is a very powerful tool is used appropriately. It can influence decisions and even change the way issues are handled by our leaders. Following the above persons will be highly beneficial.
Also Read:
Suggested Read on this Topic:
[easyazon_block add_to_cart="default" align="center" asin="B00CDUVSQ0″ cloaking="default" layout="top" localization="default" locale="US" nofollow="default" new_window="default" tag="totesome04-20″]