If you are drawn to humorous anecdotes, and are always looking for funny images posted online, Instagram is the place to find such images. But, you have to know who to follow, if you want to see those funny posts each day. Not only are these Instagram accounts geared towards being humorous, but with a fun, bold, and unique mix of photos, you won't get tired of what the individuals post on a regular basis. These are a few of the funniest accounts, and people to follow on Instagram, if you want a laugh each day.
10. Nick Kroll

As a popular comedian, he is new to the world of Instagram. His posts tend to focus on crass content, random images which are always great for a laugh, and a bit edgy. All of the things that make for funny content, and what you would expect from a comedian of his character.
9. Chelsea Peretti

As a writer on shows like the Sarah Silverman Show and Parks & Recreation, you would expect her sense of humor to extend beyond paper. Her photos tend to include awkward selfies, fun photos of animals (namely puppies), and a mix of intriguing content she comes across when on her iPhone.
8. Joe Mande

He also worked on Parks & Recreation, meaning you can expect great humor from his account as well. His pictures tend to focus on great captions, which are found in various random locations. With a fun twist on the bland captions, you can't help but laugh at the wit of his posts.
7. Lauren Ashley Bishop

If you follow her on Twitter, you are already likely to know the fun voice, and creative tweets she sends out on a daily basis. Her Instagram account trickles over from her Twitter handle, and the captions she includes for the puppy photos which she posts regularly, and images of food which she is fond of, really shines through with each image she posts to her Instagram account.
6. Josh Hara
(@yoyoha)

He is not a comedian by trade, but his fun Twitter account, has trickled over in to Instagram, and the fun posts he shares, always get a chuckle out of followers. He posts images of local neighborhood kids, and his local surroundings, which always sit well with those who are following him.
5. Paul F. Tompkins

If you want to see what goes on behind the scenes, and enjoy backstage comedy and antics, you are sure to enjoy the posts and images which Paul includes to his Instagram account regularly. Further, if you are the type of person that gets a kick out of mustache humor, you are going to love the images he posts, and the fun titles which he gives to the images he posts on his account as well.
4. Cashcats

With the popularity of its online site (cashcats.biz), you could only expect so much fun on the image posting site. If you are a fan of the cashcats site, you are sure to enjoy the funny humor, and great cat pics, which are regularly posted to the Instagram account. After several years of popularity online, the site has recently taken on Instagram, and has created comedy gold through pictures, with the fun cat posts you will find on their account page.
3. itssteviewonder

For those who are fans of the musician, or individuals who are simply looking for a great laugh, this unofficial page for Stevie Wonder, is a blend of awful (and sometimes harsh comedic approaches), along with brilliant and creative posts on the account. With nearly 50 K followers, it seems that the account has taken off, and has really found a niche; for those who enjoy humor, crass content, and enjoy poking fun at things which most people shy away from, it is an account you should visit, and follow, for funny and creative image sharing through Instagram. Although there is not much difference in the images which are posted, you will immediately notice the clever descriptions and hashtags which are used, with each image posted to the account.
2. Paul Scheer

He is well known as a writer, he is an actor, a comedian, and well known TV guy, all of which translate extremely well on to his Instagram account. He tends to take random, weird street signs, and creates humorous posts when he adds them to his Instagram account page. Although they may be plain to the naked eye, once seen on his account, you will never look at certain street signage the same way again.
1. Satiregram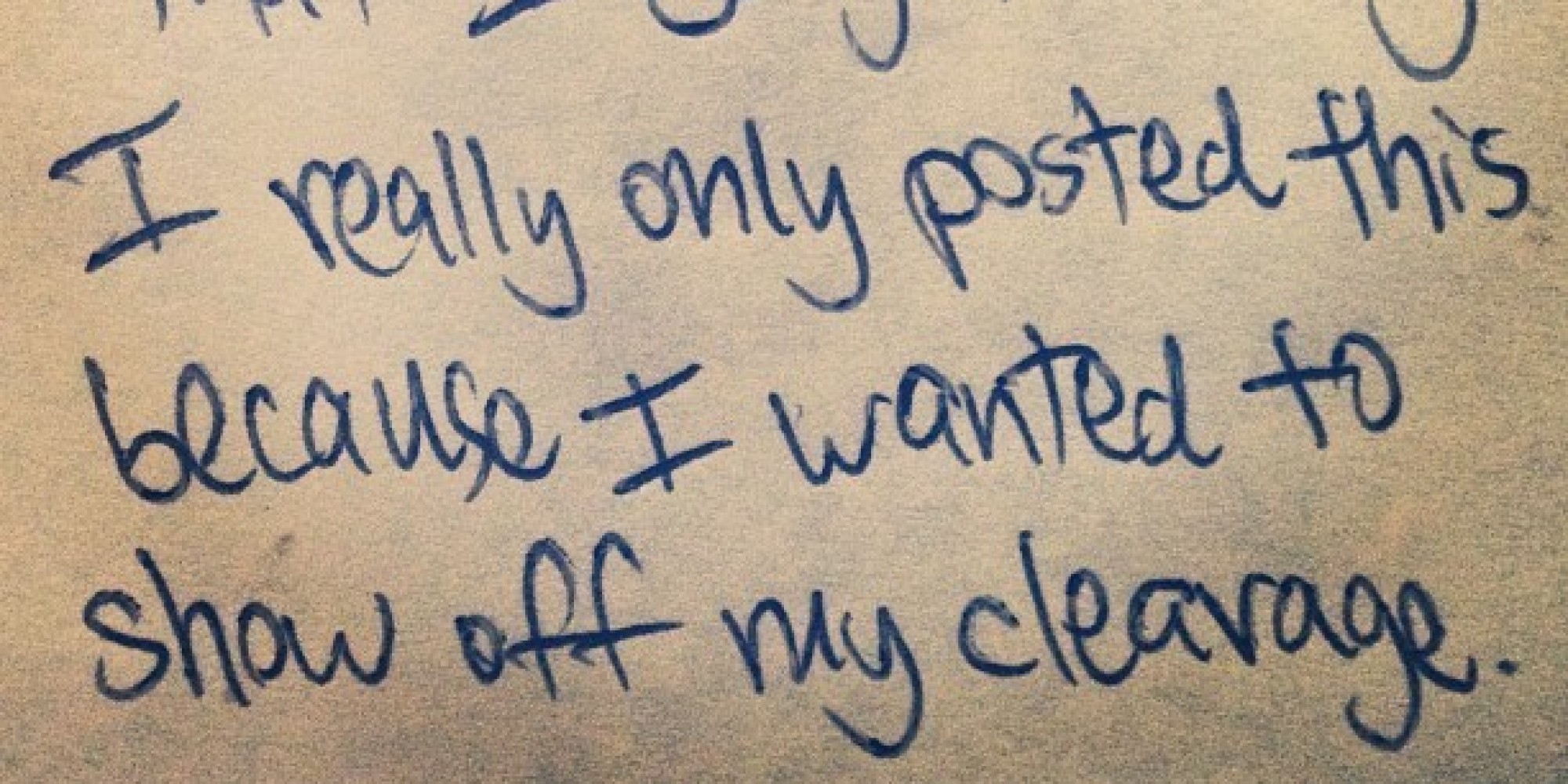 If you enjoy satire on paper, you are really going to enjoy this account, and the fun, satirical posts and images which are shared through this handle. Text only Instagram, and clever cliches are what you will see when you follow this account, and you are sure to get caught up in the creative, fun posts which are shared with its followers. If the images aren't funny enough, the description of the images and hashtags are sure to get a chuckle out of its followers.
Whether you want to enjoy famous comedians, or simply want to find the funniest people online, who aren't famous, these are a few of the accounts you should be following on Instagram, if you are looking for a daily laugh. Not only are these accounts poignant and fun, but they include a variety of different forms of comedy, whether it is in the picture itself, or the creative headlines which are added to the image posts.
Regardless of whether you enjoy crass humor, something a little more subdued, or any other type of humor, there are a number of Instagram accounts which you should look for online. These accounts are going to bring you a little bit of everything. From funny neighborhood images in one account, to cute cats with distinct captions on another. Each of these accounts will bring you a different form of comedy, yet each one of these accounts is sure to make you smile when you sign on to your Instagram account, and view the latest posts from these account handles.
Also Read:
Suggested Read on this Topic:
[easyazon_block add_to_cart="default" align="center" asin="B00CRU3GNY" cloaking="default" layout="top" localization="default" locale="US" nofollow="default" new_window="default" tag="totesome04-20″]